Home Energy Audit Company Serving Dover, Rochester, Durham & Nearby
We can bring comfort back to your household!
Contact Us For
A Home Energy Evaluation
Privacy Statement: Your privacy is valued! Your personal information will be kept confidential and will not be redistributed or shared with any third parties.
Ever wonder why certain rooms in your home are colder than others? Or, are your monthly energy bills relentlessly expensive, no matter what you do around the home?
Here at Dr. Energy Saver Seacoast by D.F. Richard Energy, we help identify and resolve all home energy dilemmas. With countless years of experience in home energy conservation and established home energy solutions, you can trust us to bring comfort back to your home. We are the trusted home energy assessment contractor in Durham, Dover, Rochester, Portsmouth, Hampton, Stratham, Hampstead, York, Sanford, Concord and nearby!
Here are just a few common energy problems in New Hampshire & Southern Maine homes:
High monthly utility bills
Drafty rooms
Heightened allergies and/or difficulty breathing indoors
Cracks in walls and/or peeling paint
Dr. Energy Saver's Complete Home Energy Checkup includes in-depth inspections, tests and calculations that determine exactly how your house is using and losing energy. The result is a comprehensive diagnosis of energy problems and a prioritized prescription for improvements that will maximize energy savings.
Contact our company today for a complete energy assessment of your entire home! One of our in-house energy specialists will conduct a thorough inspection of your property and provide the most cost-effective solutions.
Our comprehensive energy assessment examines the entire home
There are many benefits to having a home energy audit, also known as a checkup, performed on your home. For starters, it helps identify your home's air leaks. Most homes leak more than you can imagine!
Through various tests, inspections and calculations, our complete home energy audits evaluate all of the features and conditions that factor into your home's overall energy performance. When we complete your energy checkup, you'll see exactly how your energy dollars are being spent and where you can save.
Within the eight energy-consumption categories for a typical house, there are numerous factors that affect energy use. For example, water heating expenses depend on the efficiency of the water heater, the types of shower-heads in use, pipe insulation, dishwasher and washing machine efficiency, and overall hot water demand. Heating and cooling costs depend on many factors as well: insulation levels, air leakage, duct leakage, and HVAC system efficiency, just for starters.
We are here to help! We proudly offer our home energy audits in Rochester, Dover, Durham, and surrounding areas in and around Portsmouth, Hampton, Stratham, Hampstead, York, Sanford, Concord, and nearby!
Dr. Energy Saver Seacoast by D.F. Richard Energy provides you with a master energy plan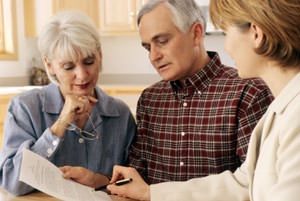 A clear path to saving energy and money. Our comprehensive home energy audit provides you with a prioritized list of the most cost-effective energy solutions to improve your home's energy performance, cut your utility bills, and create a healthier, more comfortable home.
A home energy checkup done by Dr. Energy Saver Seacoast by D.F. Richard Energy provides homeowners with quality energy solutions - offering the largest return and added value to your energy investment. Our complete approach is designed to examine the entire home, checking every nook and cranny for energy weaknesses and losses - from the basement to the attic.
What makes our energy assessment unique from other companies is our complete energy approach. Other companies who specialize in one field of home repairs may only offer their expertise and knowledge of one portion of the home; whereas, our company is a one-stop shop, capable of addressing each and every issue within your home.
The main concept behind home energy systems is that they all intertwine and work together. This means that if there is a weakness in one area of your home, it may very well be affecting your entire home. For example, a poorly insulated attic space becomes a large source of energy waste. Large quantities of conditioned air in your home are rising into your attic space and escaping out of your home, which results in increased heating and cooling costs.
Make sure to contact us today to schedule your home energy audit. We provide our comprehensive energy assessments to homeowners in Durham, Dover, Rochester, Stratham, Hampton, Portsmouth, York, Sanford, Concord, Hampstead, and all nearby cities and towns.